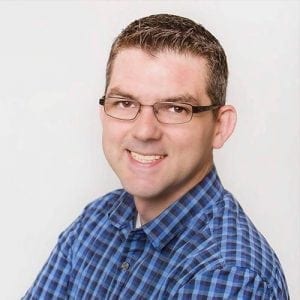 Lessons from Junior Camp!
Every year at Junior Camp we get all excited for the week. We look forward to the many kids from across the state that comes and commit to the next 5 days of routine. We get up, we go to breakfast, we head to chapel to seek the Holy Ghost, then lunch, the waterslide and bounce house amongst the other recreation activities, dinner, campfire, shower, and repeat.
This year that cycle was broken by a young man named Jayden Hurt. Jayden's younger sister Mackenzie tarried in the chapel after most had left for lunch. Determined to pray through, she and her cheerleaders pressed toward that coveted reward. Thirty minutes after most had already started eating, Mackenzie is filled with the Holy Ghost! She excitedly tells her older brother. Jayden, like a good brother, is happy for Mackenzie, but like any sibling does not want to be outdone by his younger sister.
After lunch during recreation Jayden announces to Bro. Schultz that he will get the Holy Ghost at the next chapel service. Bro Schultz let Jayden know that he didn't have to wait until the next service, he could receive the infilling right then. So, he and Jayden started praying right there in the middle of the ball field during recreation. A few minutes later he was speaking in tongues as the Spirit gave the utterance.
We had a revelation that day, why are we waiting until chapel? This epiphany resonated throughout the staff and impacted the way we looked at camp.
Of course, we are there to aid the kids in praying through to the Holy Ghost! The Sunday School Board announced to the campers that if they wanted to pray for the Holy Ghost, we would stop and facilitate it, no matter what we were doing. After campfire that night we opened the chapel for those that wanted to pray. Augusta Wilrich went in seeking the Holy Ghost, and on his 11th birthday, he left the chapel around 9 pm having been filled. On the last night of camp, little Ara Anderson did not want to go home without getting her blessing. At 9:45 pm, in the craft room, she prayed through!
One of most exciting things, from a leader's point of view, was how many staff members were eager to facilitate these opportunities for our kids. We have even talked about changing the name to Holy Ghost Camp! This is an incredible time to be a part of what is now Children's Ministries. We have opened a whole new dynamic to Junior Camp. The staff is excited, the kids are excited, and I believe Jesus is excited.
Rev. Wade Plante
Washington District Children's Ministries Director