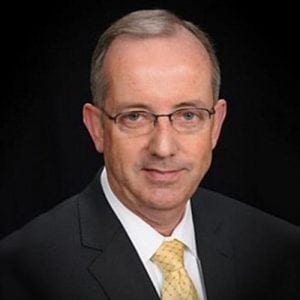 Superintendent's Pen
January / February 2019
"Our New Year Mission"
Luke 5:10-11 – "Jesus said unto Simon, Fear not; from henceforth thou shalt catch men. And when they had brought their ships to land, they forsook all, and followed him."
As His disciples battled for leadership greatness, Jesus responded,
"The kings of the Gentiles exercise lordship over them; and they that exercise authority upon them are called benefactors. But ye shall not be so: but he that is greatest among you, let him be as the younger; and he that is chief, as he that doth serve. For whether is greater, he that sitteth at meat, or he that serveth? is not he that sitteth at meat? but I am among you as he that serveth. Ye are they which have continued with me in my temptations. And I appoint unto you a kingdom, as my Father hath appointed unto me; That ye may eat and drink at my table in my kingdom, and sit on thrones judging the twelve tribes of Israel. And the Lord said, Simon, Simon, behold, Satan hath desired to have you, that he may sift you as wheat: But I have prayed for thee, that thy faith fail not: and when thou art converted, strengthen thy brethren." (Luke 22:25-32).
Perhaps this Biblical incident became the basis for this quote attributed to President John F. Kennedy, Jr.: "Leadership and learning are indispensable to each other."
A necessary trait of Leadership is the consistent act of both leading and following. And that which Jesus taught Peter [and His disciples] concerning leadership solidifies this trait:
He challenged Peter: "Don't allow your faith to fail";
He then directed Peter: "When you have understood and accepted your call to influence others to become part of God's Kingdom, 'STRENGTHEN YOUR BRETHREN'."
"Going" with the Gospel, "Birthing" souls into God's Kingdom, "Discipling" new believers, "Developing" leadership, and "Staying the Course" identify vital key elements that should be included in every Christian's 'Mission Statement'. But it all begins with a change of Vision, for a 'Mission Statement' is only as effective as its adherence to its underlying 'Vision'. And visionary leadership is essential to the success of any mission!
Jesus introduced His 'Vision' to His disciples in His first boat trip with Peter [Luke 5:1-11]. At the conclusion of his seashore ministry, Jesus and Peter went fishing. This was Peter's 2nd fishing excursion that day [the 1st trip was completely unsuccessful]. At the Lord's 'word', Peter's 2nd attempt produced more fish than his and his partner's boats combined could hold. At that moment, the experienced 'leader' [Peter] became the humble 'follower', and a new Vision for his life was introduced: "Fear not; from henceforth thou shalt catch men." Coming to shore, these fishermen's lives embarked upon a new Mission! For along with Peter, his partners James and John "forsook all, and followed [Jesus]."
In the midst of struggling with small catches, and even 'empty nets', the Master's Vision remains true today as it did then: "Fear not; from henceforth thou shalt catch men." And, in this day of concerns and distractions, we must not allow ourselves to worry about the catch, nor the SIZE of the Catch, but FOCUS our whole lives on His Mission: 'casting of the nets AT HIS WORD'. For, that which God has 'commanded', even a 'full boat catch', awaits our response!