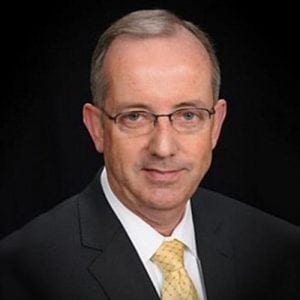 Superintendent's Pen
July – August 2018
"When Water BECOMES Wine"
John 2:1-5: "And the third day there was a marriage in Cana of Galilee; and the mother of Jesus was there:  And both Jesus was called, and His disciples, to the marriage.  And when they wanted wine, the mother of Jesus saith unto Him, 'They have no wine.'  Jesus saith unto her, Woman, what have I to do with thee? mine hour is not yet come. His mother saith unto the servants, Whatsoever He saith unto you, do it."
John 2:23-25: "Now when He was in Jerusalem at the Passover, in the feast day, many believed in His Name, when they saw the miracles which He did. But Jesus did not commit Himself unto them, because He knew all men, and needed not that any should testify of man: for He knew what was in man."
In the first 3 days of His ministry, according to John's Gospel, Jesus established His calling, His team, and His ministry.
John the Baptist proclaimed: "This is He [the Son of God] which baptizes with the Holy Ghost." [John 1:29,33-34] John BARE RECORD of Jesus' 'calling'.
Over the next 2 days, Jesus called and gathered His team, and used Nathaniel's uncertainty to verify His ministry: As 'the Son of God', His team would see "greater things"… they would see "Heaven open, and miraculous ministry." [John 1:49-51].
On that 3rd day, attending a wedding in Cana of Galilee, Jesus displayed exactly what He told His team, miraculously changing '6 water-filled pots into 6 wine-filled vessels'! [John 2:7-11]
From that day forward, Jesus continued His miraculous ministry to 'the lost sheep of Israel', teaching and empowering His disciples along the way. [Luke 10:1-20; Matthew 10:1-8] One could say that seeing and experiencing such miracles should be enough to maintain a level of consistent faith all the days of the disciple's lives.  For even the Cana miracle concluded with "…and His disciples believed on him." [John 2:11] However, the same John 2 reveals a 3-year time difference between the "beginning of miracles" and "they [disciples] believed the scripture, and the Word which Jesus had said." [John 2:22]
If the adage "Hindsight is 20/20" is true, it seems to be applicable here.  The chronology of the 4 Gospels consistently reveals the up and down developmental process of Jesus' disciples throughout His ministry.  Even with Jesus always in their midst, the 12 displayed carnal weaknesses such as: Self-promotion, jealousy, judgmentalism, exclusion, fear, presumption, etc. Yet Jesus did not abandon them; rather, He taught them by word, or reproof, or example.  And after His resurrection, though finding them hiding for fear, he encouraged them and commissioned them, and then He left them to be 'filled and used by His Spirit'!
Could it be, that Jesus' first miracle was an early insight into His life-changing work in every disciple? Did He who "knew what was in man" have another miracle in mind: taking our empty vessels, filling them with the water of life, and transforming us from average to influential; from predictable order to Kingdom of God life? John 2 leaves no doubt that this event transitioned Christ the teacher to Christ the miraculous, at least in His disciple's eyes. But Jesus wasn't looking for 'followers' alone. His was and remains a process of miraculous change; away from man's reliance upon the moment and into man's effect on our world!
Truly Christ's first miracle is meant to be repeated by all whose vessels have been miraculously changed.  Maybe this is why Mark's gospel summarizes our change this way: "Go ye into all the world and preach the gospel to every creature … and these signs shall follow them that believe…" [Mark 16:15,18] Jesus has many more vessels to 'to fill and change'!