Youth Ministries 2017 Report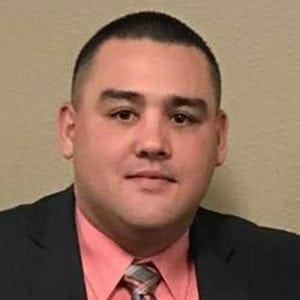 Greetings Washington District,
2017 has shaped out to be a tremendous year in the Washington District! We have heard all of the great reports of God's blessings throughout the ministries of Washington State, and the Youth are certainly included in that great testimony!
Our annual Youth Convention took place in Tacoma, WA. Our former General Youth Secretary, and now newly elected General Youth President, Josh Carson was our guest speaker and proved to be a tremendous blessing to our young people. We continue to see greater participation and growth in our attendance at Youth Convention, as excitement continues to build and young people from all over our state make it a priority to be involved! Many were filled with the Holy Ghost for the very first time, and the testimonies from young people about what God did for them at Youth Convention was an encouragement to all of us. Many Pastors also testified that their young people were blessed and returned home changed, with a renewed or strengthened passion for the things of God.
We moved our Sheaves for Christ Kick-Off Rally to Youth Convention and this turned out to be a great success, and we are very thankful for the response from our young people, youth workers, and Pastors alike!
Our annual Youth Camp was held at the Cascades Campground in Yelm, WA, and turned out to be one of the most powerful, impactful, and spiritually in-depth camps we have ever experienced. The moves of God that occurred throughout that meeting were so mind-blowing and spiritually charged that many of our services ended with altar calls where the majority, if not all, of our young people, were on their faces before God praying in the Holy Ghost while the Spirit ministered very directly to them!
We are very thankful for the various members of our Youth Board who spoke during
the day sessions and Pastor LJ Harry (our guest speaker) whose sensitivity to the will of God and boldness to preach what God purposed proved to be just what we all needed!
Once again, thanks to the hard work of our young people and the support of our Pastors and churches, we have seen another great Sheaves For Christ offering of $38,000 which represents an 18.75% increase from last year and four straight years of growth in overall giving! Thank you so much Washington District for your sacrificial giving and believing in the cause of SFC!
With such a great year behind us, we cannot wait to see what God has in store for 2018 and the Youth of the Washington District!
In His Service,
Rev. Isaiah Hutson
Washington District Youth Ministries President