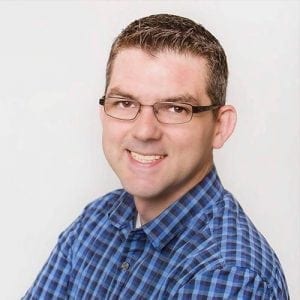 For the many years the Washington District Sunday School Department, now Children's Ministries, has had two primary events each year.  We have the Jr Camp during the summer and at our Summer Conference, we have the Friday Night Kids Conference.  These events have been funded by your generous giving to Save Our Children.  We have recently had several new elections on the District Board, and with that, we have renewed excitement.  This new board has a genuine passion for our children and want to see as many children saved as possible; they are, after all, the future of our District.
As a committee, we desire to do more. More for our children, and more for our District.
In 2017 we piloted a Block Party Event.  A single day event entirely sponsored by the Children's Ministry department.  This event is like having Jr. Camp for a day at your church.  New Life Apostolic Church, in Moses Lake, was the location of this pilot program, and with their own promotion efforts, they saw guests come from as far away as a 30-minute drive.  We learned a lot about how to do a Block Party, and this event was successful enough that we decided to make it an annual event.  Port Angeles is going to host the 2018 Block Party.
We have also decided to create an Adopt-A-Church program sponsored by the Children's Ministries department.  Our state has many smaller and home missions churches that are growing.  One of the greatest hurdles these churches have is 'boots on the ground' for outreach events.  As a small home missions church is primarily the pastor and his family, and maybe a small core of saints, having extra bodies to engage new guests at outreach events can be a challenge.  That is why the Children's Ministries Department created the Adopt-A-Church program.
For one year the Children's Ministries department will help a local church staff outreach events. A single event may not create enough momentum for the home missions church to realize the fruits of their labor.  Therefore, we will partner with the pastor and coordinate 5 to 6 events throughout a one-year period. Our desire is that with the extra help the church can build great momentum in winning their city.  The new home missions church in Camas will be where we pilot this new effort.
We believe that as churches grow, the number of children they have will grow, and that will directly impact the number of kids going to our premier event, Jr. Camp.  There was a great shift in the energy at Jr. Camp this year. Children were not waiting to get to the chapel to seek the Acts 2:38 experience, but began praying where they were when they wanted to reach out to God for that blessing; one 9-year-old boy in recreation field after lunch and a 7-year-old girl at 9:45 pm in the craft room.  The Children's Ministry board even discussed changing the name of Jr. Camp to Holy Ghost Camp!
We are extremely excited about the direction of the department. Great things are in store for our great state.