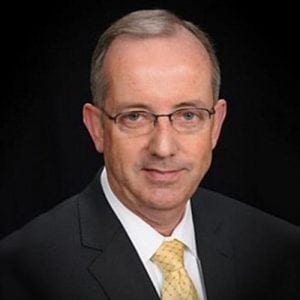 DS Note: We are dedicating 2018 to the discovery, development, and empowerment of Washington's greatest resource: Those who will lead our District into its future – our Students and Young Adults!
"Give ear, O my people, to my law: incline your ears to the words of my mouth. I will open my mouth in a parable: I will utter dark sayings of old: Which we have heard and known, and our fathers have told us. We will not hide them from their children, shewing to the generation to come the praises of the LORD, and his strength, and his wonderful works that he hath done. For he established a testimony in Jacob, and appointed a law in Israel, which he commanded our fathers, that they should make them known to their children: That the generation to come might know them, even the children which should be born; who should arise and declare them to their children: That they might set their hope in God, and not forget the works of God, but keep his commandments:" [Psalm 78:1-7]
As I ponder this text, I am challenged to consider 2 Questions: "Is it the Generation, or is it the Kingdom Goal that determines 'Kingdom Effectiveness' and Continuation?" "Or, is it both?"
In things of the Spirit, and in the natural, foundations of the present and future are rooted in it's past.  In the natural realm, each generation measures and concludes its identity based upon the 'successes and failures' of past generations, whether intuitively or by cultural influence.  Forward thinking is the mainstay of today's progress-minded generation, often at the expense of declaring 'independence' from their elder's advice.
This was not always the case generationally.  In fact, there exists today at least 4 'generational identities' in 2018, each with their own unique approach to life and leadership:
Traditional [born between 1909 and 1945]: Their cultural leadership style displayed Directive, Simple, and Clear action plans.
Boomers [born between 1946 and 1964]: Their cultural leadership style consists of Hierarchy, consensus-seeking, wisdom sharing, and conservative, measured responses.
Generation X's [born between 1965 and 1979]: Their cultural leadership style displays a Fair, Competent, Straightforward, Collaborative, and Boundary Testing traits, combined with a reluctant respect for authority.
Generation Y's [born after 1979 – Technology era]: Their approach to cultural leadership often Challenges Authority, is Innovative [but with Short-Term Focus], Ambitious [often undeterred by possible consequences].
Here is the importance of this comparison: It serves to identify our 2018 world, and how it sees the role of today's Church Leadership roles, and more importantly, what challenges we expect to face as we seek to reach today's changing world!
When it comes to the realm of the "Born Again", the Past is vital to the Present, and to the Future! In fact, Washington's growth prospects TODAY and TOMORROW is founded in past and present labors!
"I sent you to reap that whereon ye bestowed no labour: other men laboured, and ye are entered into their labours." [John 4:38]
"Now he that planteth and he that watereth are one: and every man shall receive his own reward according to his own labour. For we are labourers together with God: ye are God's husbandry, ye are God's building." [1 Corinthians 3:8-9]
The state and progress of God's Work in Washington TODAY are so, in part, because the Foundational Choices of our History have not varied or dissolved with time!
WE ARE WHERE WE ARE, NOT BECAUSE OF CONSENSUS, NOR DUE TO GENERATIONAL STOICISM [fortitude], BUT BECAUSE 'OTHERS LABORED, AND WE ENTERED INTO THEIR LABORS!'
And so, EVERY Decision, EVERY Pursuit, EVERY Conclusion, EVERY Victory is essential to the fulfillment of God's Plan to expand His Kingdom, regardless of the Era in which it occurred!
AND, NO MATTER THE GENERATION, GOD'S CHURCH IS MORE THAN ENDURING; IT IS GOD'S TOOL TO CHANGE OUR WORLD!
If you are Kingdom of God minded, then You live in a realm with no cultural walls, and NO HARVEST LIMITATIONS!! And, Since this is TRUE INDIVIDUALLY, it is also TRUE GENERATIONALLY!
* The saying is often proven true: "What this Generation does in moderation, the next Generation is likely to do in excess."
Kingdom Vision Today POSITIONS TODAYS GENERATION for abundant Harvest Today and Tomorrow!
Therefore, Kingdom Vision Today PREPARES TODAYS GENERATION to expand Tomorrow's Church!
Are you hearing the voice of Generation Next? ARE THEY JUST 'REINVENTING THE WHEEL'; OR ARE THEY SEEING THE NEEDS OF THEIR GENERATION, APPEALING TO THEIR GENERATIONAL CULTURE WITH THE GOSPEL OF CHRIST?
When is the "convenient time" to consider those among us who will STEP UP as Washington's NEXT GENERATION of Pastors and Leaders?
Shouldn't Washington's NEXT GENERATION follow the Kingdom Harvest successes of TODAY'S LEADERSHIP with "greater works than these?" [John 14:12]
At some POINT IN TIME, Today's Church Leadership MUST INVEST preparation and prayer, and prioritize our time to empower our NEXT GENERATION LEADERS as READY bearers of God's Message and Ministry to their Generation.
IN MY OPINION, THAT POINT IN TIME IS NOW!